Love of Reading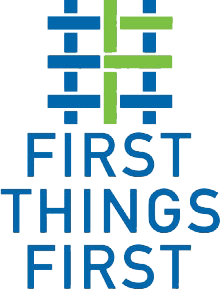 Love of Reading
Aside from the fun and frolic of "The Reading Pig Goes to School" remains the importance of teaching and influencing our young children to read. It is a life-long skill that they should be exposed to early in life. Too soon, they will become distracted by the seemingly never ending parade of bigger and better digital devices. Support Reed Daly – The Reading Pig in encouraging children to read regularly.
Love of Reading Month – Each year, February is commonly recognized as Love of Reading Month. Our schools nationwide ramp up their emphasis on reading with activities and guest readers in support of literacy.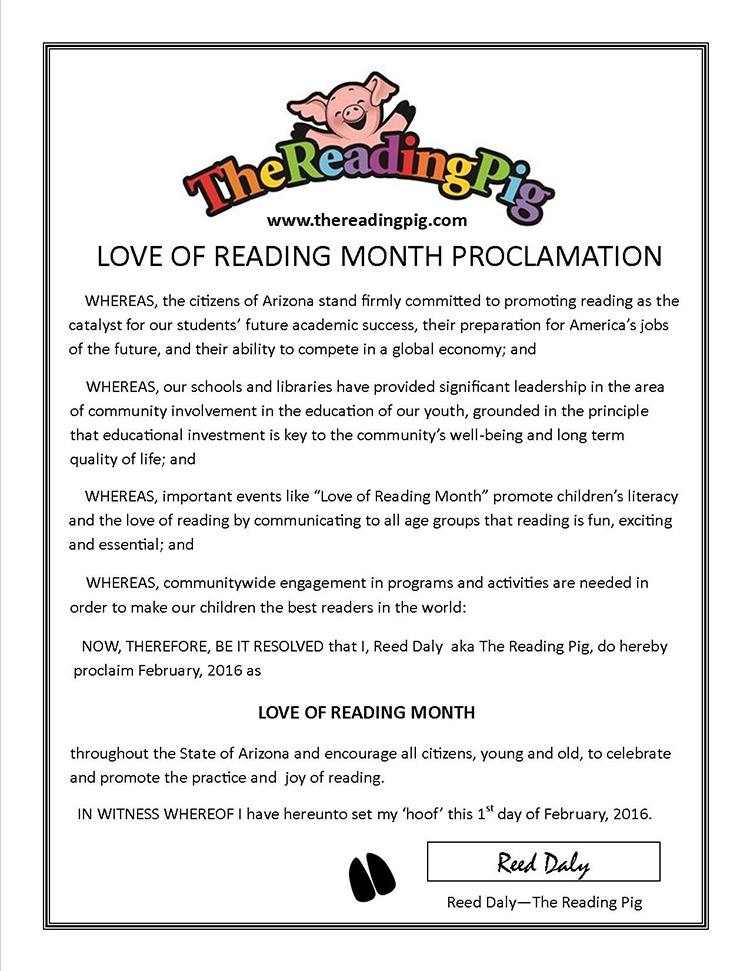 Not to be outdone, Reed Daly is also a big supporter of this literacy initiative. In February, he is asking schools, parent groups and municipalities everywhere to share in the Love of Reading Month proclamation.
View the original Love of Reading Proclamation from Tucson's mayor, Jonathan Rothschild.
First Things First - Take a moment to learn more about what the Arizona based non-profit – First Things First is doing to address Children's Literacy.
Find the Pig!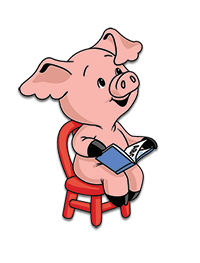 Find the Pig
The Reading Pig has a full year of appearances in support of his book AND in support of Children's Literacy projects. Look for all of that activity, and photos too on Reed's Facebook page and on twitter.
Tucson Festival of Books – Reed Daly will make scheduled appearances at the upcoming festival. Follow him on Facebook to learn his schedule.
How & Where to purchase – The Reading Pig Goes to School has been released to booksellers, both retail and online, everywhere, for pre-orders.
When – The Reading Pig Goes to School will formally launch on 02/02/2016, Ground Hog Day. So, mover over Punxsutawney Phil, there is a new 'hog' in town.
Booksellers, please contact us to be added to this list.